About TES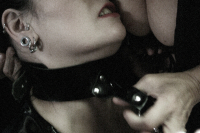 The Endorphin Society (TES) is a Social and Educational group for people at least 18 years of age who are interested in any aspect of BDSM, regardless of gender or sexual orientation. We date back to early February 1998 when half a dozen people attended the first get-together at a Wellington cafe. From that point we came a long way to be hosting regular discussion/education evenings, play parties, four BDSM mini-conferences from 1998 to 2001, and the continuation of the monthly informal cafe nights known around the BDSM world as 'munches'.
Munches and Meetings
A munch is held in Wellington city on the first Tuesday of every month from 7pm. Attending munches is a way forward to attending play parties and other meetings. See our Events page for more details.
If you are uncertain about walking into a munch for the first time, we are happy to meet you informally first to chat and allay any fears. One or two of our committee members can arrange to meet you at a cafe in the city at a mutually workable time. For more information and how to contact us please see the TES Wellington FetLife group Munches discussion page.
Other Events and Mailing Lists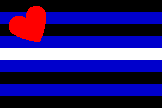 Discussion/presentation/education nights are held periodically. TES also organises other social activities that are open to members and their guests. See our Events page for more info.
The latest Annual General Meeting was held on 3 July 2012. To see the AGM minutes please click here.
In 2011 we established the TES Wellington group on FetLife and this is now the official contact point for TES.
We still have a TES email list on Yahoo Groups for anyone who cannot or prefers not to use FetLife. The list now only has reminders for munches and some events, but rarely has other information or discussions now. If you'd like to join the email list click here.
TES Constitution
TES is not a registered entity, however we have a constitution. Click here for a PDF of the NEW constitution adopted at the 3 July 2012 AGM.
(For a plain text version of the old 2002 constitution click this link.)